We have exciting news to share - Circus Matching Game, eeBoo's latest matching game, was featured in the November issue of Scholastic Parent and Child, out now!
With its playful, circus-inspired theme and bright, colorful design, Circus Matching Game is a great remedy for the winter doldrums. Check it out!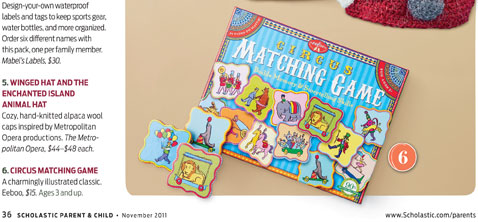 Check out the game here and our other matching games here! And if you can't get enough of the circus in your life, be sure to check out our Circus Animals Tell Me a Story and Write Me a Story games!