In their Spring Issue, Gift Shop Magazine has declared eeBoo's Life on Earth Tot Towers the winner of their "Most Sellable" category! eeBoo's Tot Towers have long been a favorite item, and continue to thrive in the marketplace.  Our most recent tower features the popular Life on Earth artwork of Melissa Sweet, and has been featured in a number of publications since winning the New York Gift Sustainability award.
Gift Shop Magazine asserts that "Marrying contemporary design with eco-friendly materials to make toys, is what makes eeBoo tick." Following is a brief interview with eeBoo employee Rosie Meigs, who points out: "We like to make sure everything is beautiful and well-made and that children are interacting with a high-quality product." Ms. Meigs also mentions that eeBoo carries "products that teach children environmental responsibility."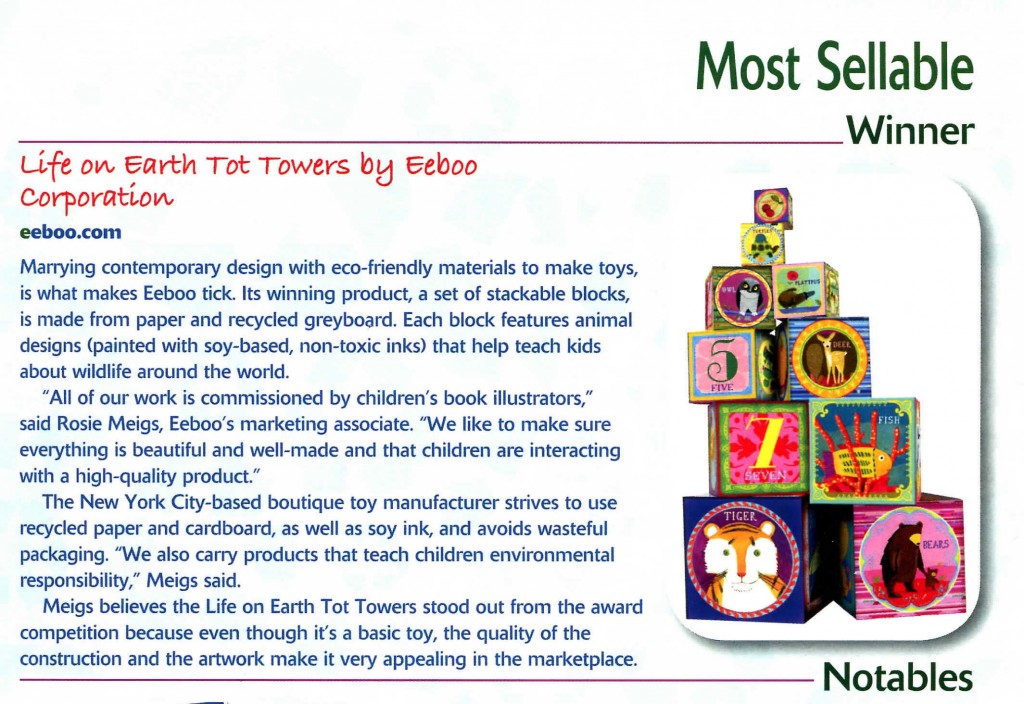 Take a gander at our Tot Towers here, and check out some of our other ecologically friendly products here, here and here!