Last weekend one of our favorite eeBoo games got some serious screen time during an CBS News story about same-sex couples raising children. The family being interviewed were playing this much loved eeBoo classic during the interview!
Watch the video here: CBS news video clip.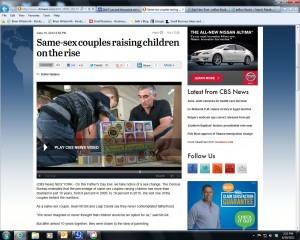 I Never Forget A Face is a classic concentration game with matching pairs. Match children from around the world, including children from places as diverse as France, Haiti, Iraq, and Tanzania. Not only does I Never Forget a Face build memory and concentration skills, but it provides an opportunity for parents and children to talk about diversity and different parts of the world.