Channel 4 Local News in Tuscon, Arizona recently did a segment on the best products to use for story time. eeBoo was brought on by shop owner of Mildred & Dildred, who introduced eeBoo's Tell Me a Story cards. Tell Me a Story has won Oppenheim's Best Toy Gold Seal award.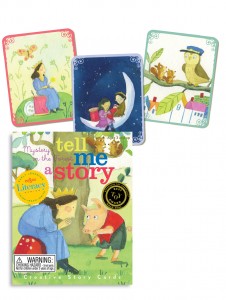 The cards can be enjoyed at any age! The segment discusses the advantage of the Tell Me a Story cards for both parents and kids. Parents can use this as an inspirational tool when their kids ask them to tell a story. The cards are for ages 3+, and young kids can use these cards to help make up a story of their own.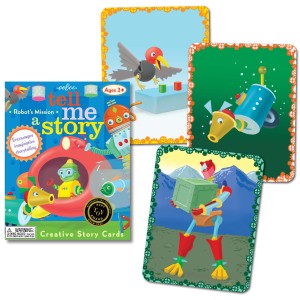 The cards come in themed-packs of 36, each with unique illustrations. The images have the right level of ambiguity that leaves the power of imagination and interpretation up to the individual child. The cards can be played as a game by shuffling the deck and using the top card diligently, or can be used as a visual plot map by selecting and arranging cards in order to depict a created story.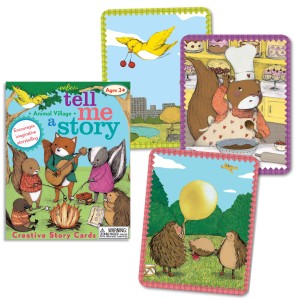 Tell Me a Story retails for $10. Tell Me a Story is also part of eeBoo's literacy line, including Make Me a Story and Write Me a Story, which retail for $14 and $8 respectively.
You can watch the segment here.