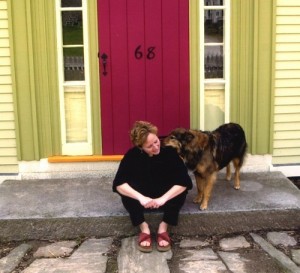 Photo of Melissa Sweet, courtesy of Melissa Sweet and posted by Toys are Tools
Toys are Tools recently interviewed eeBoo artist, Melissa Sweet! The interview gives beautiful insight into the mind of the maker of many designs on eeBoo's products. Melissa Sweet is the artist behind eeBoo's best sellers like the Life On Earth Matching Game and Tell Me a Story – Mystery in the Forest!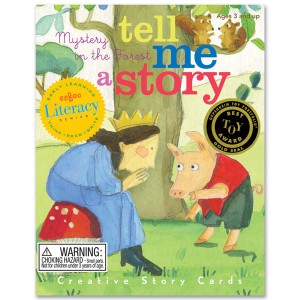 In the interview, Melissa Sweet explains that she wants her art to be approachable for kids. Her designs are simple and clean, yet captivatingly beautiful. Despite her talent, Melissa Sweet holds herself to be "living proof that you're not born drawing well." She believes that everyone can be an artist, and creating art shouldn't be intimidating for youngsters.
Melissa Sweet has illustrated one of eeBoo's Learn to Draw Books and brought to the design process the conviction that "every kid wants to feel good after they make something." eeBoo drawing books aim to embolden children to explore their artistic nature without reservation or shyness.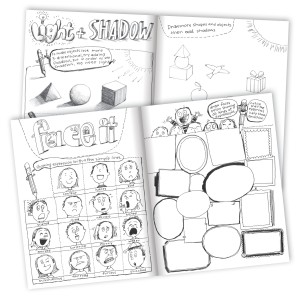 Melissa Sweet discusses the benefits of encouraging kids to draw. She expresses that she "would say there might be a difference between looking at something and actually seeing it and when you draw, you have to see it." In turn, she says, eyes are opened up to appreciating other manufactured goods. All products begin the same way — on a piece of paper. "So for instance, a kid's sneakers – It had to be drawn first," Melissa explains. We love the idea of children becoming aware of the artistic talent behind the objects they use everyday!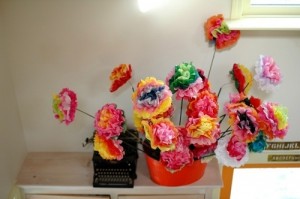 Melissa Sweet keeps eeBoo Paper Flowers in her studio!
You can read the interview here. Don't forget to participate in the giveaway of 2 Melissa Sweet books on Toys are Tools website!