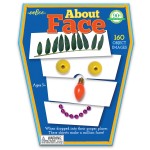 The Oppenheim Toy Portfolio sought out "easy to do activities with your preschooler that will help them as they learn concepts in school" for review and two eeBoo activities were among the selected! The two games chosen are eeBoo's brand new About Face, and eeBoo's classic Pre-School Colors Puzzle Pairs.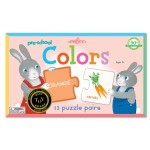 The Oppenheims write that "The most important gifts you can give your child are opportunities for them to see themselves as capable learners."
One of eeBoo's newest activities, About Face includes 160 Object Images arranged to look like hair, eyes, a nose, or a mouth. When pieced together, children discover hundreds of possibilities for creating faces. Objects range from leaves to paper clips, light bulbs, and sea shells. All of the objects were found on New York City's streets and photographed by acclaimed children's book illustrator Saxton Freyman. Each combination of objects can reflect a different personality, and children get to see how simply changing the mouth may affect whether their Face looks happy, sad, or even surprised.  About Face can be played any way a child desires, but also provides helpful instructions to inspire combinations. Suggestions included are choosing only objects that are red, objects found near the shore, or only objects with smooth surfaces. When following these instructions, children sharpen their memory and recognition skills. About Face awakens children's natural sense of design, and inspires out of the box visual thinking.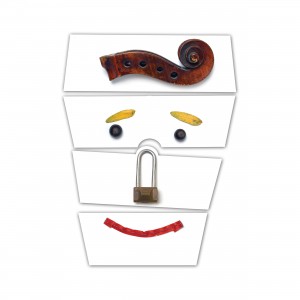 About  Face is for children 3 and up, and retails for $15.00. It is the winner of the Oppenheim Best Toy Award – Gold Seal, and the Oppenheim Snap! Award. The Oppenheim review imparts that About Face is "a good talking game with objects to know and name and extend vocabulary."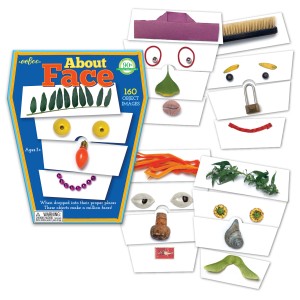 Color Puzzle-Pairs encourages color recognition and naming in young children as part of a fun activity. Each color is associated with simple objects, animals, and food so that kids can carry their color-naming skills into every day life. Every color is labelled to support pre-reading ability and alphabet recognition. Little ones can also master motor skills as they use their hands to piece the puzzle pieces together.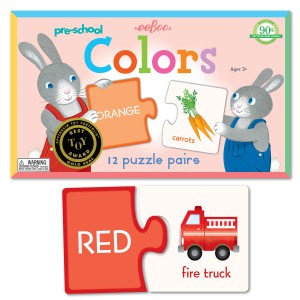 Color Puzzle Pairs is for children 3 an up, and retails for $14.00. It is the winner of the Oppenheim Best Toy Award — Gold Seal!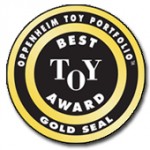 You can read the full Oppenheim Toy Portfolio review here.