Stephanie Oppenheim selected a number of Toys to help your kids succeed at school on the Today Show, and included eeBoo's new Sketchbooks and Play Papers!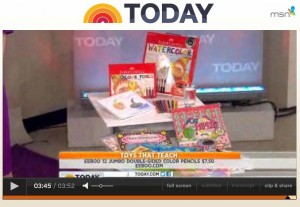 eeBoo's Play Papers come in 3 design styles, and provide an excellent arena for the improvement of motor skills. Each Paper features a beautiful and unique pattern to inspire the visual senses. Play Papers include 10 simple project ideas with instructions, but can be used in any way a kid dreams up! Play Papers are for ages 5 and up, and retail for $7.99.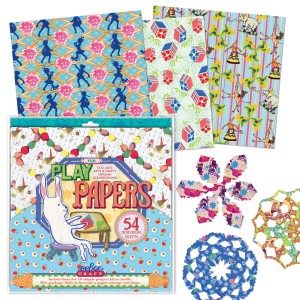 eeBoo has recently introduced 5 new styles of Sketchbooks!  The Sketchbooks are 8" x 11" and spiral-bound. Each includes 60 sheets of high-quality sketching paper, and provide the ideal space for children to flex their artistic muscles. The Sketchbooks are for ages 3 and up, and retail for $5.99.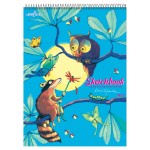 These Two Covers
Glow in the Dark!