Inner Child Learning reviewed the Top Educational products on the market, and named eeBoo's Matching Games as one of them!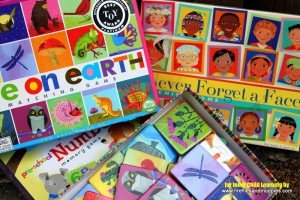 "eeBoo games are eco-friendly, sturdy, and printed with bright soy based inks. I love the company's emphasis on nature, diversity, and all that is unique. Colin adores the I Never Forget a Face Memory Game too, for children ages 4-8 years.  For children 3 and up, try the Preschool Nature Memory Game or the Preschool Numbers Memory Game." – Inner Child Learning
eeBoo's Matching Games are a classic eeBoo item that children and (parents!) can use expand to their memorization skills. Concentration or Memory games are played by facing all pieces face down in a grid and then lifting up a pair at a time while trying to find a match. Fun to play, this game heightens focus and attention to detail while enhancing spatial memory. eeBoo has commissioned beautiful artwork on a variety of themes for a unique series of this classic game. Each set has 48 thick durable tiles, 24 pairs to match, 2.25" x 2.25". They are great played in multi-generational groups, and no reading is required.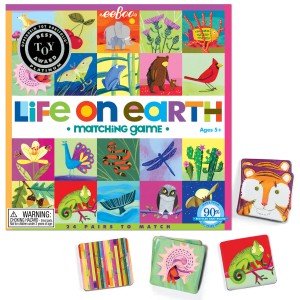 eeBoo has 5 Matching Games, along with 4 Pre-School Matching Games. For children ages 5 and up, available styles include Life on Earth (seen above), I Never Forget a Face (pictured below), I Never Forget an Animal Face, Classic Matching, and Candy. Each Matching Game retails for $15.99.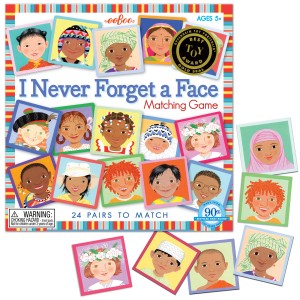 For younger children, there's Pre-School Color (seen below), Animals, Nature, and Numbers. Each game is for little ones 3 and up, and retails for $12.99.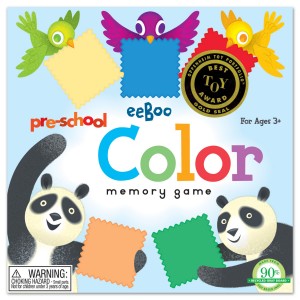 You can read the review here.