Toys are Tools recently reviewed Community, and relayed the tremendous number of benefits kids and parents receive when playing with this simple game. Community is meant to be played cooperatively, meaning players to do not play against each other, but with each other.  Each child picks out various Location Tiles they feel represent integral aspects of their own Community, such as the Hospital, Library, School, and Police and Fire Station. Children then use their allotted Road Tiles to successfully connect each Location back to the Home Tile.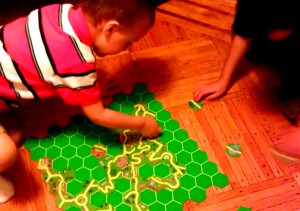 While Community fits the bill as being a fun and entertaining activity for children, it also serves a much greater purpose. While most games on the market are designed to foster a feeling of competition against players, Community is designed to inspire collective effort and camaraderie. Also, it helps to impart a very valuable lesson many parents strive to help their children understand: the importance of compromise. Since each play takes turns and must use their pieces to reach the end goal together, the best results come forth when players work together.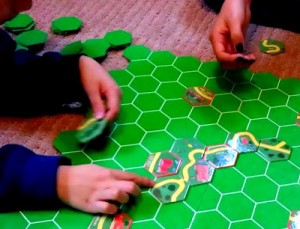 On a practical level, Community provides children with the opportunity to develop their visual-spatial skills as children choose the best Road Tile to use in each space. Toys are Tools writes,  "…believe it or not, despite there being no winner, this game is challenging.  It can present a bunch of problems and your child has to solve them, either on his own or with the group.  He can get help from the group but he is still responsible for his (turn) final decision, "which tile will I use to create a road?" and "which direction will I allow it to go in?"  He only has three choices at a time."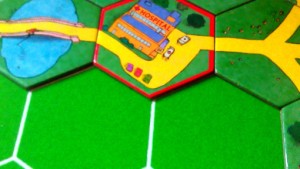 Community is for ages 5+, and retails for $19.99. You can read the full review here.
Don't forget to participate in the Giveaway!