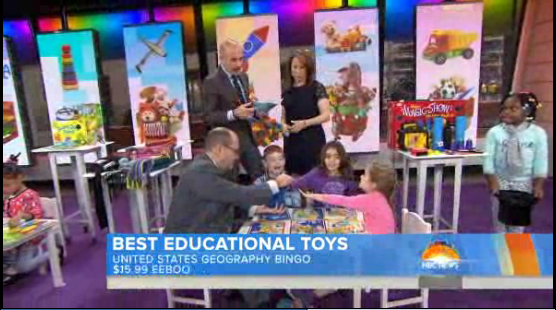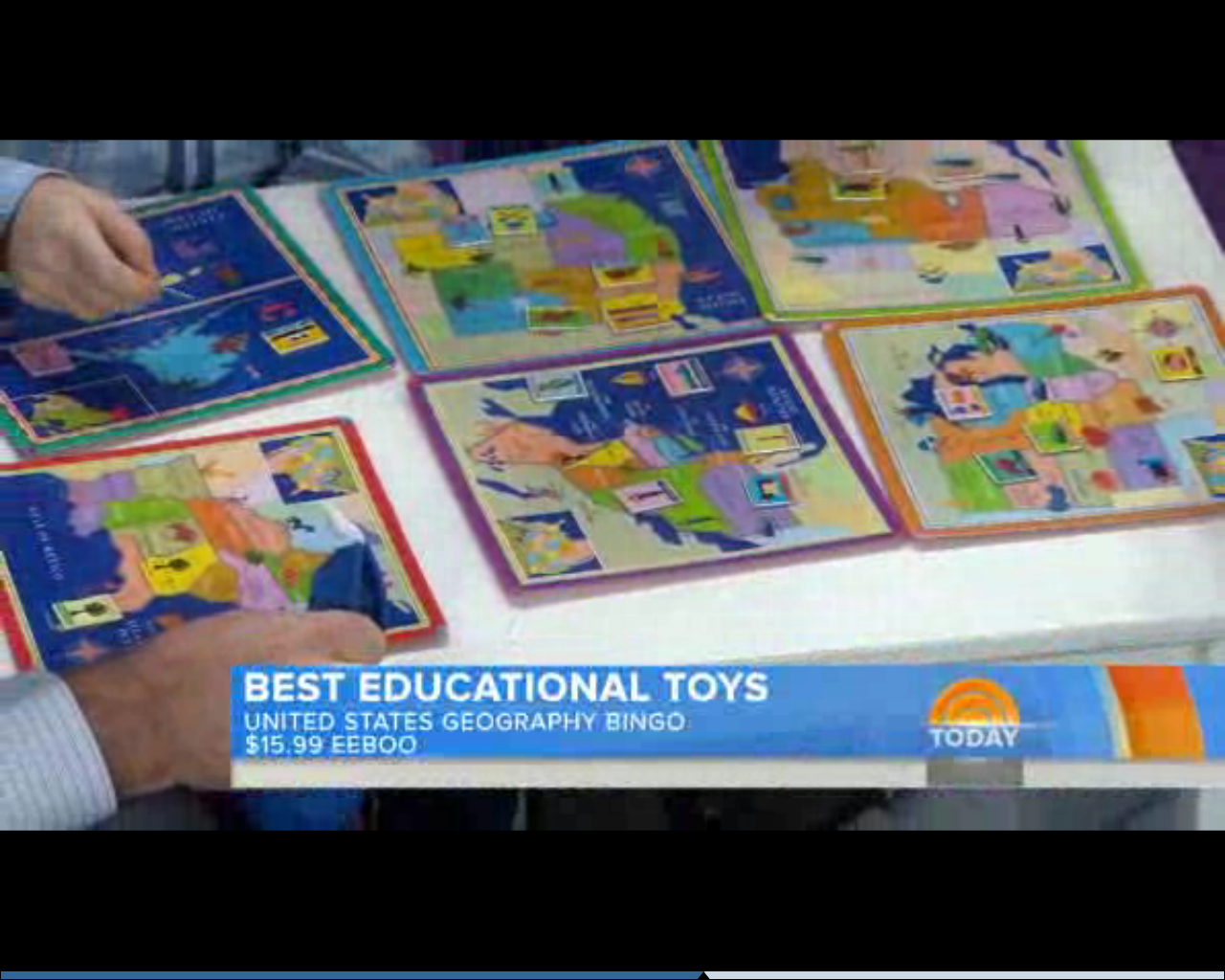 Do you already watch the Today Show? If so, you probably spotted eeBoo's USA BINGO featured as a "Best Educational Toys". Stephanie Oppenheim, of the Oppenheim awards, did a spot and featured eeBoo. The clip is super cute and has kid's playing the game.   http://www.today.com/parents/holiday-toys-avoid-these-3-big-mistakes-1D80298536
Scroll ahead to about 2:50.  Our favorite moment is when Matt Lauer asks about facts- yes of course there are fun facts on the back of each card! That's what eeBoo is all about, learning through play.
Purchase US Bingo at your Local Toy Store or visit our eeBoo online shop. 
Congrats to all our fellow toy companies also featured on the show!