Lillian at eeBoo wanted to spice up her baby gift  to a friend! Her solution? Adding personalized touches with eeBoo's felt to her existing baby purchases!
shop eeBoo's felt here!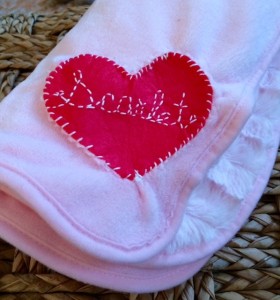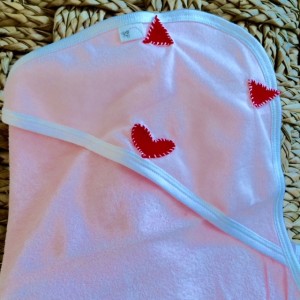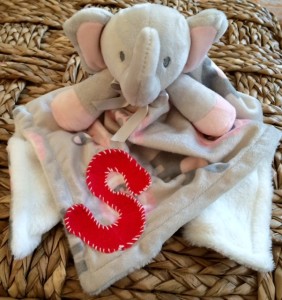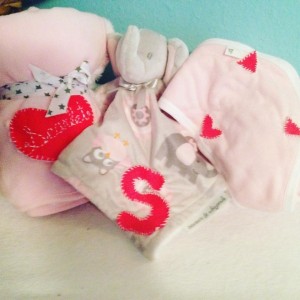 Here's what she had, and what you can use too!
1 Baby Blanket
1 Lovey
1 Hooded Towel
1 Piece of coordinating colored felt
Scissors
Needle
Contrasting embroidery thread
Directions:
Cut your felt into the needed shapes:
Medium heart for blanket
Initial shape for lovey
Small heart and two triangles for towel
Lay out your pieces to make sure they are properly sized; trim any pieces that are too large.
Begin with your towel:
Sew triangles on top corner about 2 inches from corner, keep sewing on front flap only- Do not sew hood closed!
Sew small heart nose on bottom edge of hood.
You can also make additional embellishments like whiskers or eyes with your embroidery thread!
Next sew initial on Lovey:
Position letter along one corner and secure with embroidery thread.
Carefully sew only onto top layer so all thread is hidden inside.
Last personalize the baby blanket:
Take your medium heart shape and embroider the baby's name or loving message.
Once completed, sew to corner of blanket, making sure to not go through both layers so your bottom threads stay hidden.
Once completed, clean up any loose threads, then fold and tie with ribbon. You now have a nice set of baby essentials with a personalized, loving touch!