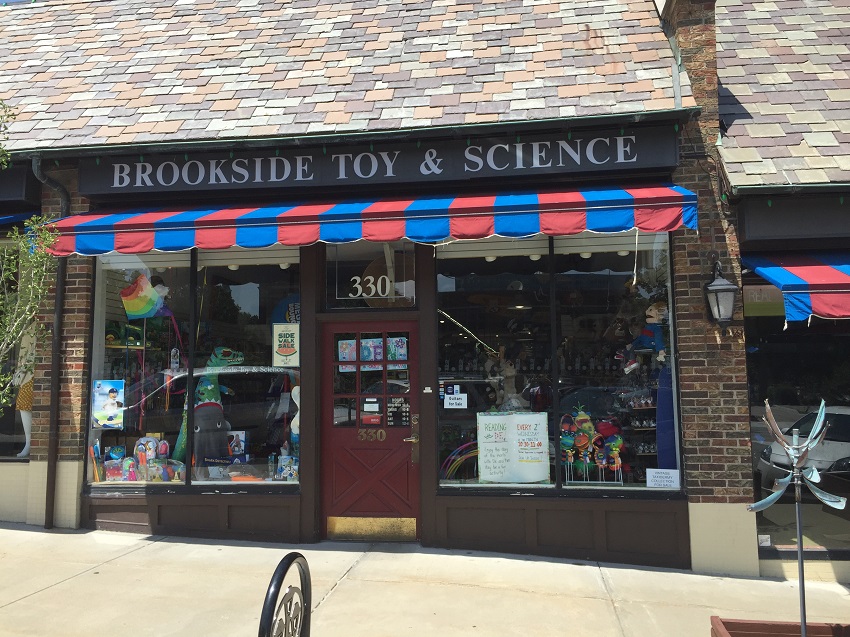 Happy Summer! For the latest in our #eeBooAroundTown series, we traveled to the hometown of eeBoo's International Sales Manager Emily to hear all about the store where she worked  long before her days at eeBoo!  Brookside Toy and Science is located in Kansas City, Missouri. This local favorite is stocked with a variety of items including toys, games, dolls, collectibles, science kits, oddities and more.  Read below as we chat with owners Jim and Mary Jo Ward about their store, their community, and even taxidermy!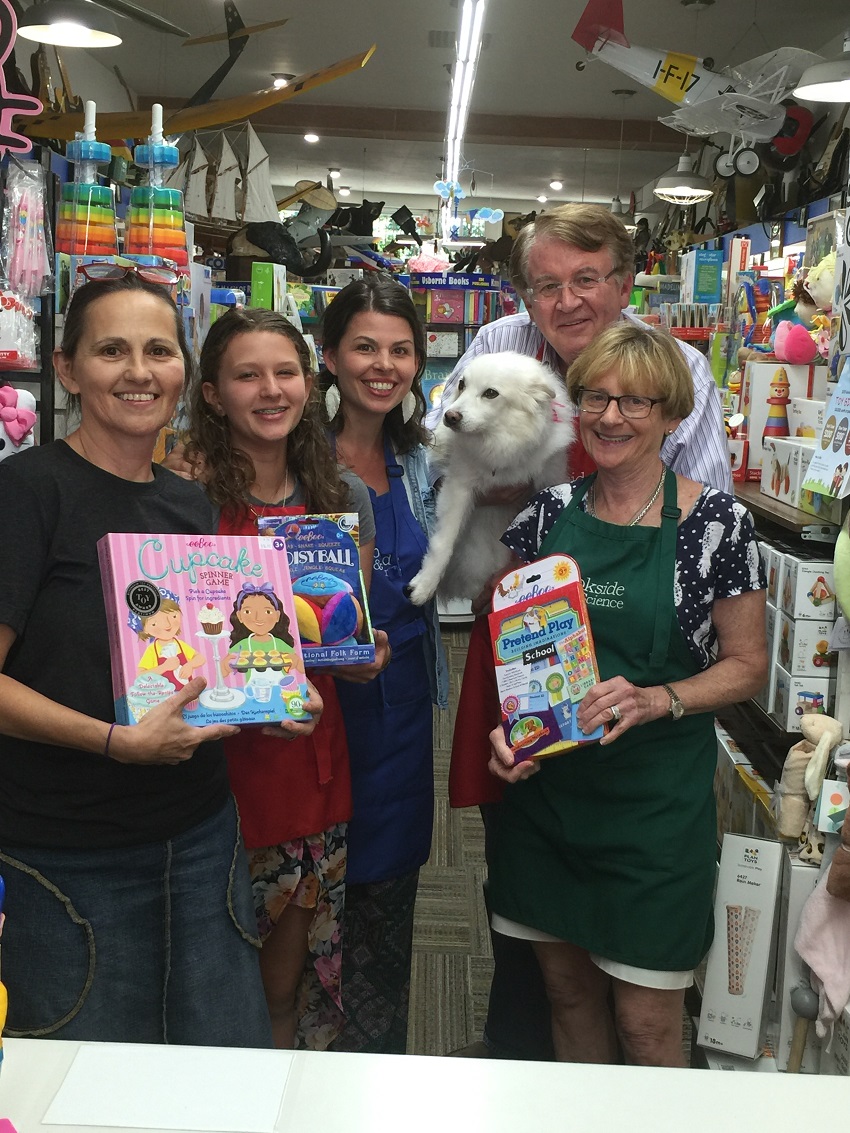 Quick intro, who are you? A little about you!
J: I'm Jim Ward and I'm 62. I started working in the store in 1964 for my mother. In 1970, I left and worked in commercial real estate. In 1995 I came back to the toy store and bought it from my mother.
MJ: Hi! I'm Mary Jo. I married Jim in 1978, and previous to that, I taught elementary school.
Where is your store located? How would you describe your local community?
 We are located in Brookside at 330. W. 63rd street in Kansas City, MO. It is a quant neighborhood with 100-year-old homes and lots of big trees. It is occupied by young families and professionals. There are lots of sidewalks and beautiful parks; statues and fountains.
How long has your store been open? Tell us your inspiration for opening and a little about your aesthetic. What kind of goods do you sell?
J: My mother bought the store in 1964 because she had five children and was always shopping here for birthday parties and there were lots of large Catholic  families in the neighborhood- many families had 10-12 kids.  A few years later, in 1967, mom bought a 50-year-old science company and that began a specialty niche for us.
In addition to toys and games, your store features some very unique items.  Tell us about  the taxidermy!
 J: Years ago I was in a lodge on lake Table Rock near Branson, Missouri before the store here was filled with taxidermy and it was a real draw. I thought it might be a good attraction for us and it has been! All of the mounts are from estate sales. Nobody here hunts.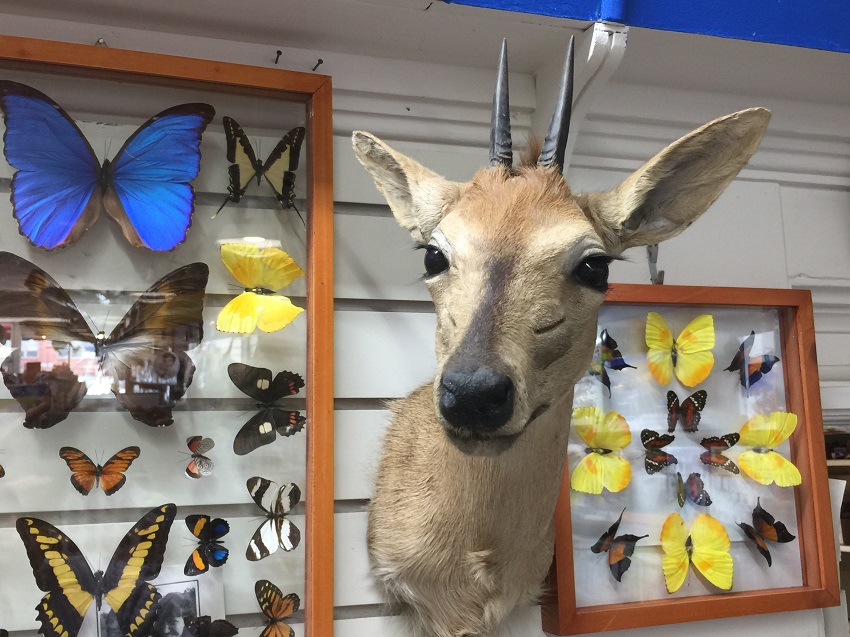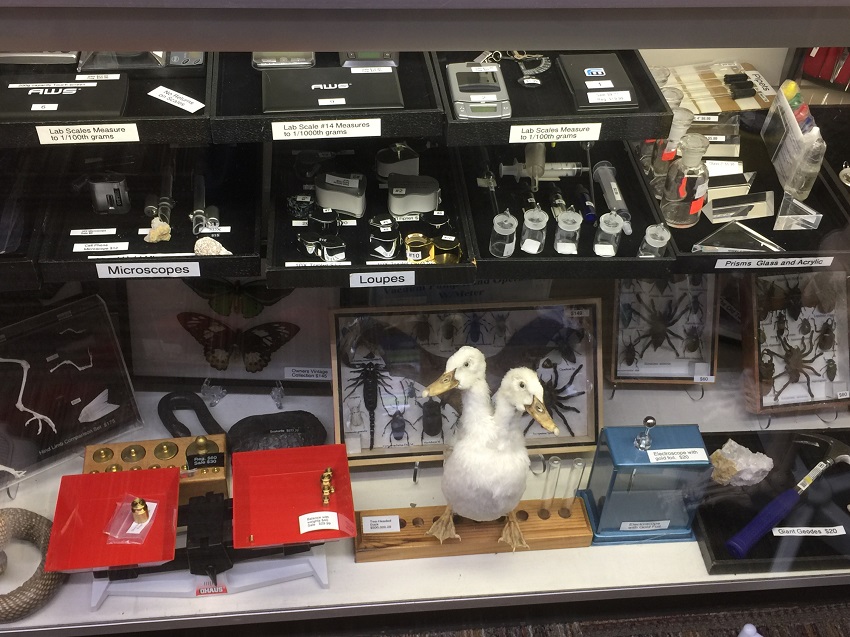 What were your favorite toys to play with as a child?
 J: I loved building models, race cars, gas powered airplanes and Estes rockets.
MJ: I loved playing games, especially  Monopoly, and card games. I wasn't big on dolls, but I did have Pitiful Pearl and Chatty Cathy. My favorite activity with friends was playing either "school" or "store." I also loved "restaurant." I was super excited when eeBoo came out with pretend play.
Which eeBoo toy is your favorite? Why?
 J: I love the puzzles. eeBoo's greeting cards sell well for us!
MJ: Hmmm, so many! I love the sketchbooks and pencils. They make a wonderful gift for all ages.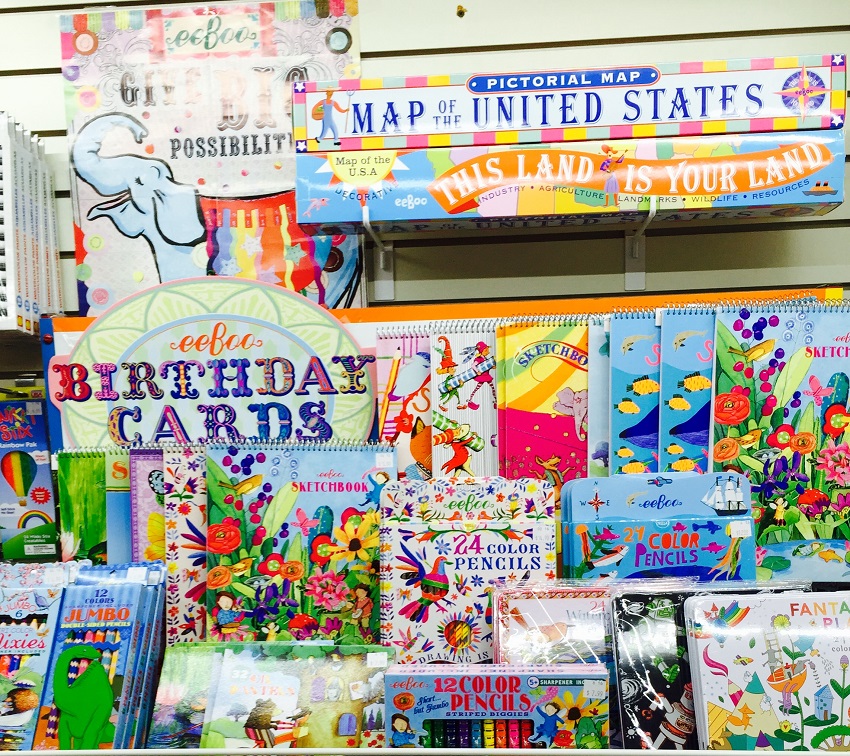 *Just for Fun!* Check out this old photo of Emily at eeBoo back when she used to work at Brookside! Oh, the memories!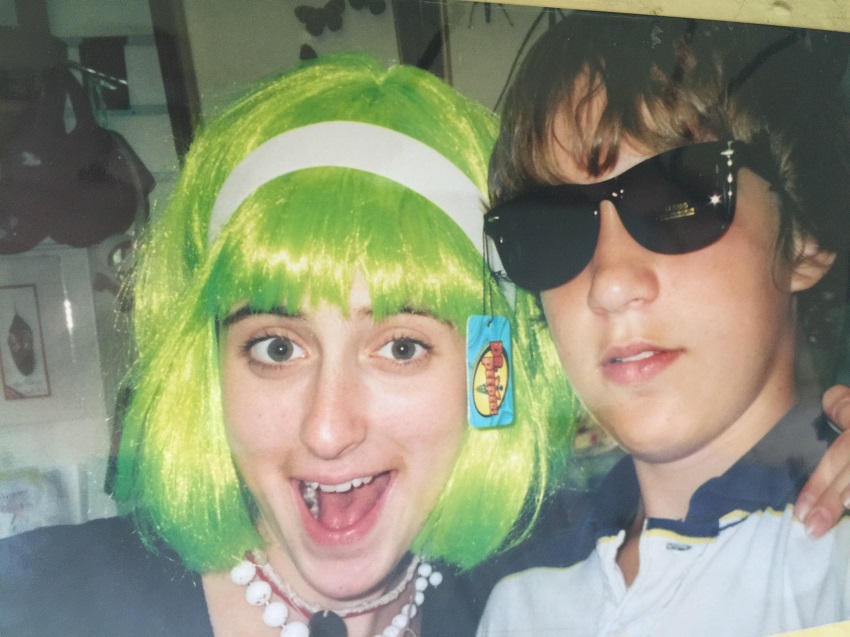 Tell us about some nearby spots in your neighborhood!
There are many unique shops and restaurants. One of our favorites is Stuff Kansas City for unique gifts. Our favorite restaurants are Bella Napoli and Avenues Bistro. Foo's has great custard. We have two wonderful art museums nearby and also a miniature museum!
Thank you, Jim and Mary Jo! Check out their local Kansas City picks on the Google Map below! Also, you can take a virtual tour of their store on their website!
#eeBooAroundTown showcases small businesses we work with from around the country. Small businesses are vital to local communities, and are the heart of our business. Do you want to participate in our #eeBooAroundTown series? Reach out to samantha@eeboo.com