Happy Summer! We headed to the beach to learn more about eeBoo's long-time retailer  located on Nantucket Island- Nantucket Bookworks! Read all about them- and their summer reading picks below!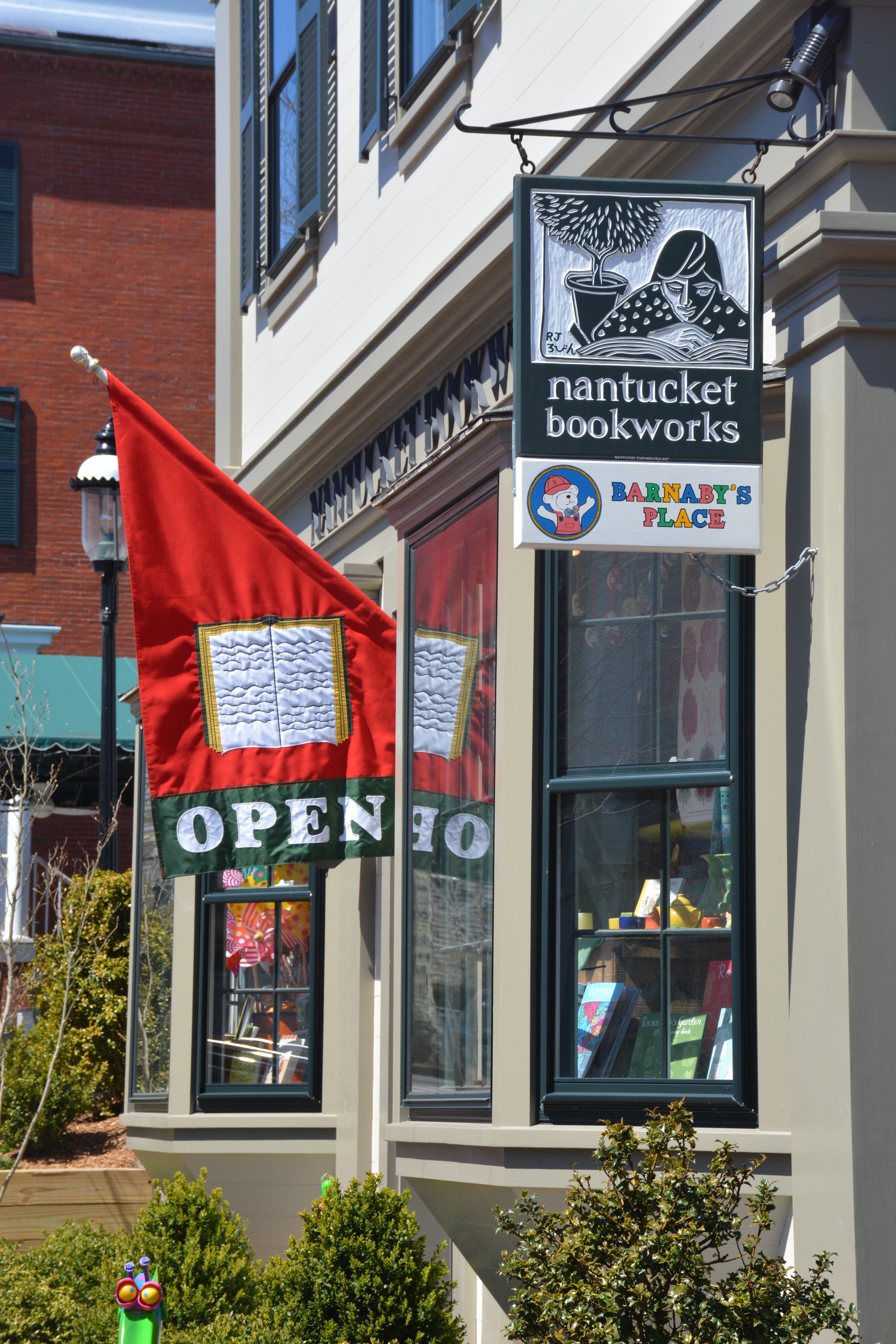 Quick intro, who are you? Tell us about your store!
We are Nantucket Bookworks – a funky little shop located at 25 Broad Street and thirty miles out to sea on Nantucket Island. We have an eclectic mix of a little bit of everything from books, toys, games, greeting cards, and party accessories. Our Children's Room features a book tree and is the perfect spot for the young and young at heart. We host Story Times every Saturday morning and just opened Barnaby's Place – a new kid's café featuring Nantucket's Barnaby Bear. It's a place where kids can meet, eat, read, and create. Above the shop is Second Story Loft, a luxury three-bedroom literary oasis available for weekly rentals or events. Nantucket Bookworks is one part of Nantucket Book Partners – two island independent bookstores together with Mitchell's Book Corner. Visit both for the full story!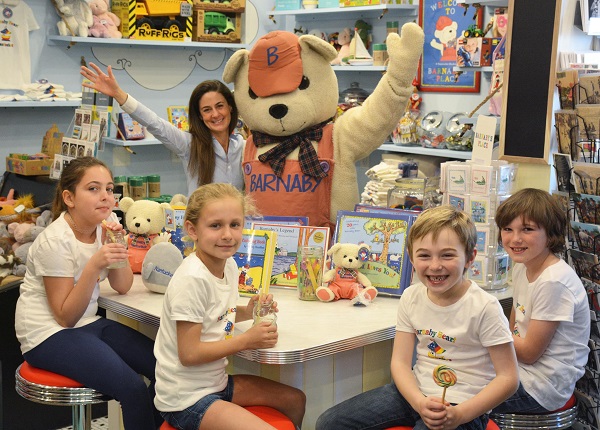 How long has your store been open? Tell us your inspiration for opening! 
Nantucket Bookworks originally opened in 1972. Our goal is to put a good book and a great gift in the hands of our customers. Our inspiration for opening was to bring an alternative bookstore to the community! 
What were your favorite toys to play with as a child?
Bookworks manager Suzanne's favorite toy was her Steiff animals. Steiff has been around since 1880 and makes tradtional German plush toys, they're really beautiful and handmade. Suzanne and best friend of 50 years used to collect Steiff Piff mice as children and would make worlds for them in a tiny closet. Her friend is now aptly a stylist+prop manager, it was meant to be!
Which eeBoo toy is your favorite? 
We love the eeBoo watercolors and Italian watercolor paper and are partial to all of the "Sea & Whale" designs from eeBoo. We carry so much of your line, but we find that visitors want to take home a souvenir that is unique and represents the area.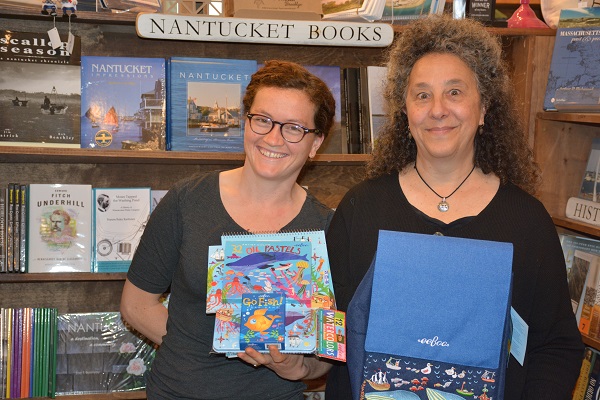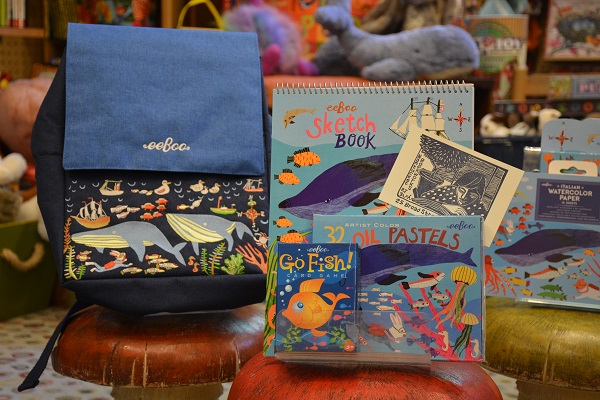 Which eeBoo toy is your favorite? 
We love the eeBoo Italian water colors and water color paper and are partial to all of the "Sea & Whale" designs from eeBoo.
Suggest some local fare. What is your favorite dish, snack, or drink in your neighborhood?
We have some of the most beautiful beaches that are fun for the whole family. We recommend getting a snack at Barnaby's Place, grabbing a book at one of our book shops, and reading it at a beach of your choice. After the beach, swing by Cisco Brewery, a great place for live music and a cold drink. You can bring the whole family, even the dog!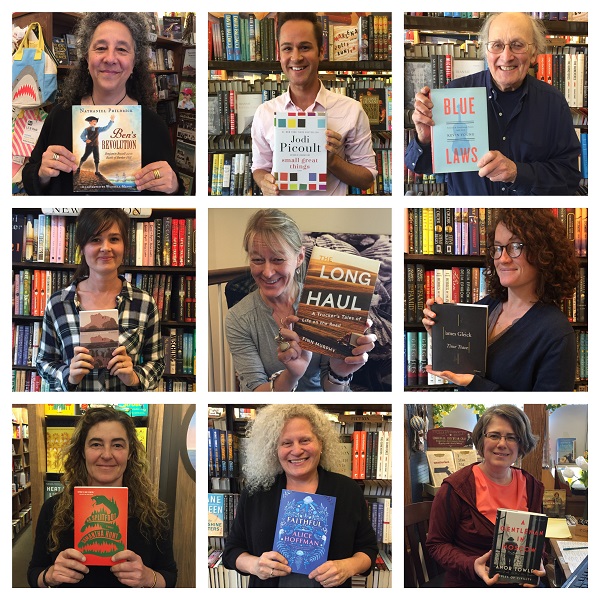 Give us some summer reading recommendations! What do you suggest?
For adults, we recommend these new books -
Eleanor Oliphant is Completely Fine by Gail Honeyman
Magpie Murders by Anthony Horowitz
From our local best-selling authors and "queens of the beach reads"-
The Identicals by Elin Hilderbrand
Secrets in Summer by Nancy Thayer
*You can order signed copies from Nantucket here! 
For kids -Ben's Revolution by local historian and author Nathaniel Philbrick. Also from Nathaniel Philbrick is In the Heart of the Sea and Away Off Shore, two books perfect for Nantucket history buffs.
Thank you, Nantucket Bookworks!
Are you a small retailer? Do you carry eeBoo? We want to hear from you!
#eeBooAroundTown showcases small businesses we work with from all over! Small businesses are vital to local communities, and are the heart of our business. Do you want to participate in our #eeBooAroundTown series? Reach out to samantha@eeboo.com for inclusion!
All photos provided by Nantucket Book Partners, 2017.