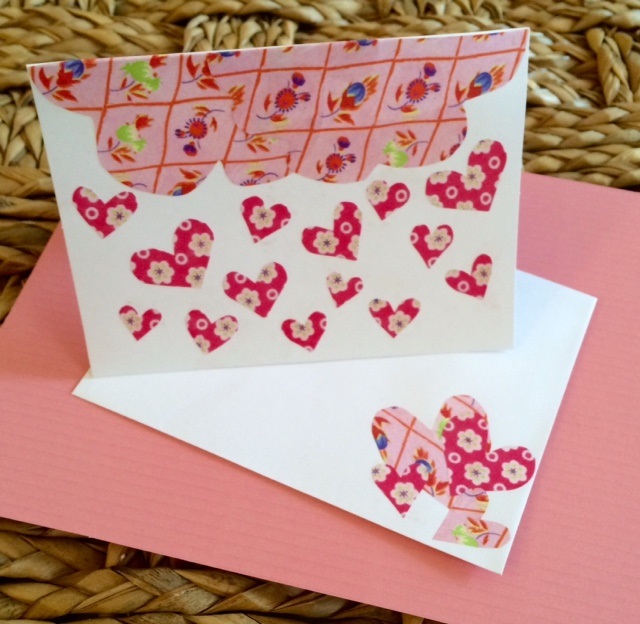 What you will need -
Your choice cardstock and envelopes
Play papers (Via shop.eeboo.com)
Scissors
Glue Stick
Directions:
For this design, you will need to cut out two cloud shapes, and several different sizes of hearts.
Use the different patterns on the play papers to mix and match. It's raining love, get it?
Once your pieces are cut out, lay them out on your card until you are satisfied with the design.
Glue all the pieces on the card with a glue stick.
If you have any hearts left over, use them to decorate your envelope.
Make one for someone special or a ton for all your friends.