Green Door Magazine recommends eeBoo's Gathering a Garden board game.
Hurry round to every vendor
So you can be a garden tender.
Get your flower, herb and tree,
vegetable and bird. (They're free!)
Your garden is completely done?
Get home first, and you have won!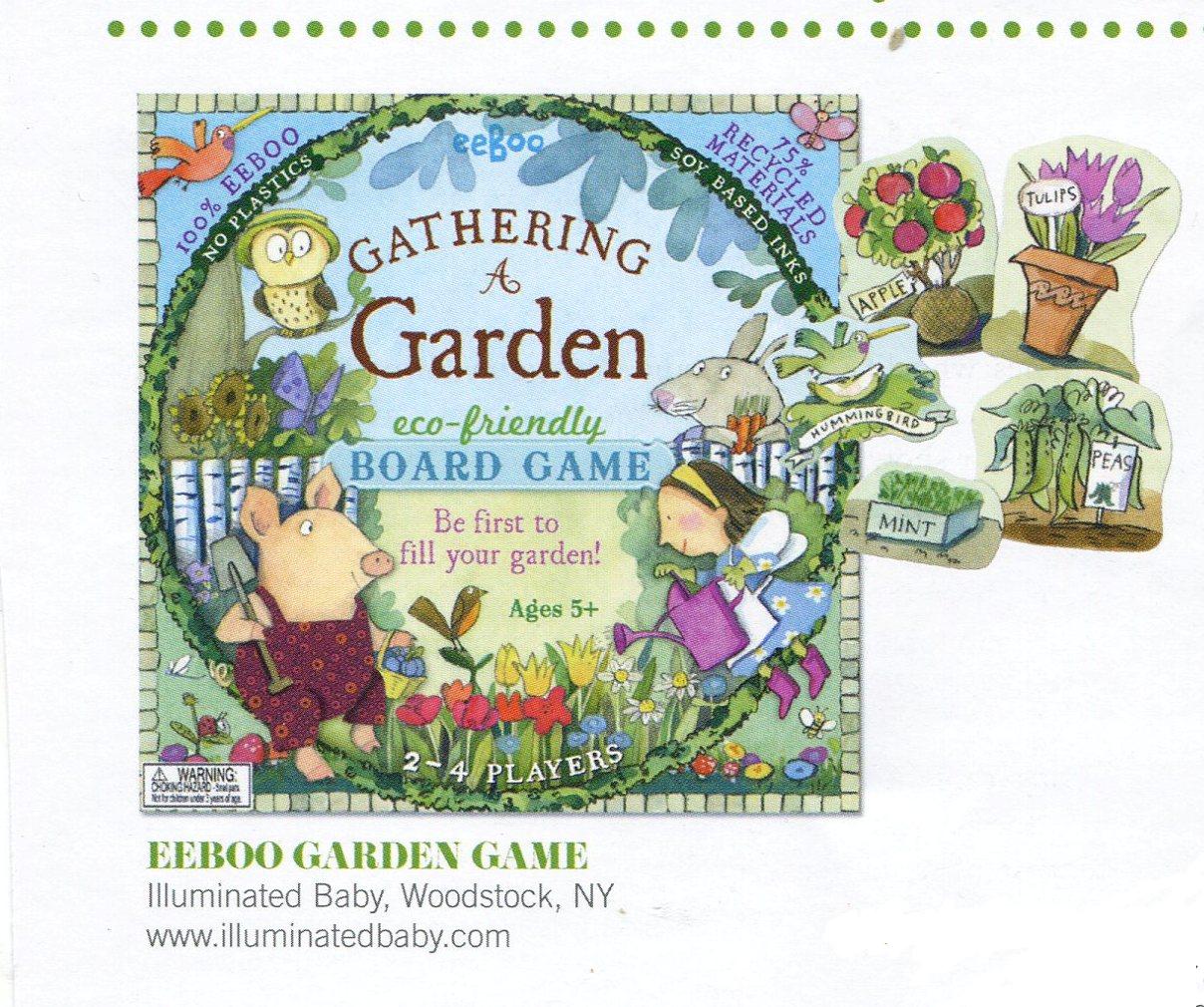 This luscious game is a breath of fresh air! Take a trip round to each vendor to gather some flowers, vegetables and more for your bounty of garden delights. This green game features no plastic pieces, and a cloth cotton bag to store game pieces. Gathering a Garden is produced using 90% recycled greyboard. To top it all off, Gathering a Garden has won the Oppenheim Best Toy Award!