eeBoo's Juggling Balls were featured this morning on the Today Show! The Juggling Balls are among eeBoo newest products, and already shooting to the top as best sellers. Each set of eeBoo Juggling Balls include 3 Juggling Balls, a beautifully illustrated instructional poster, soft non-slip velvet, embroidered motifs unique to each style, feature vibrant and gorgeous colours, and are filled with non-toxic pellets for a traditional feel.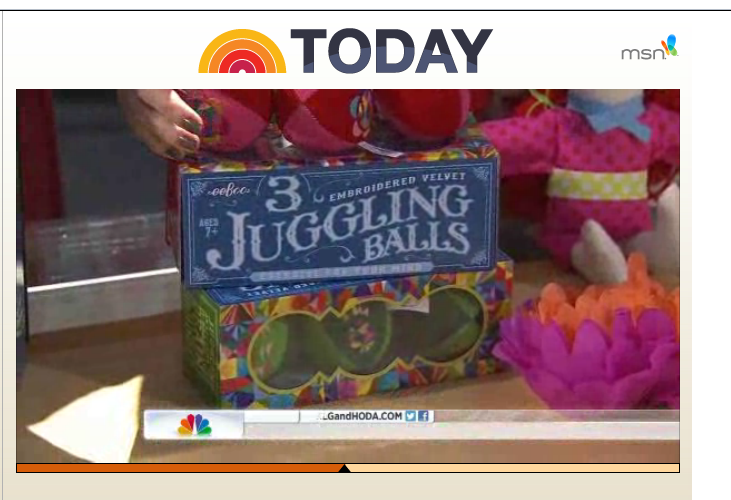 Did you know that studies have shown Juggling awakens the part of your brain that deals with Math?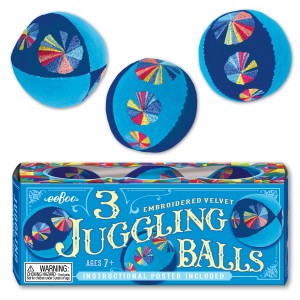 Juggling is an engaging tool, it grows your brain! It helps in school!
You can view the clip on the Today Show here.