TDMonthly has picked eeBoo's newest matching game, I Never Forget an Animal Face, as one of its September picks! I Never Forget an Animal Face is a winner of the Oppenheim Best Toy Award – Platinum Seal and the Oppenheim Snap Award.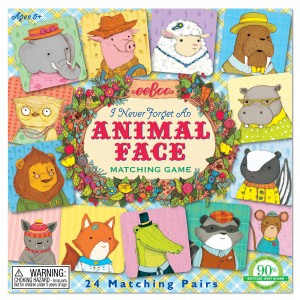 I Never Forget a Face features the artwork of acclaimed children's book illustrator Stephanie Graegin. Players turn over beautifully drawn images of Animal Faces as they search for the matching pair. All of the Animal images are easily identifiable and visually exciting, making it a fun renovation of a classic game. Players strengthen their memory and recognition skills every time they play! The box provides 24 tiles to match, and the difficulty level can be adjusted according to age and ability by including fewer or more pairs for play.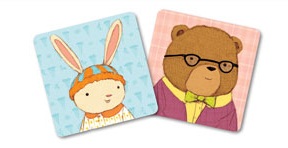 I Never Forget an Animal Face is for children ages 5 and up, and retails for $16.00.  If you like I Never Forget an Animal Face, you may also like eeBoo's other matching games!
You can see all of TDMonthly's September Picks here.