In their May issue, Today's Parent features Felt MOSAICS, which has been been earning a fair bit of attention lately! The activity is featured under the heading "Divine Design." Nice consonance!
Consonance aside, we appreciate the attention drawn to Felt MOSAICS' design, which is well-designed in addition to be an a activity that promotes interest in skill in the area of design. The felt board, felt triangles and images cards are meant to be a simple yet sophisticated entry point into the concepts of design, and we're glad to hear that it is succeeding! As Today's Parent says, "the possibilities are endless"!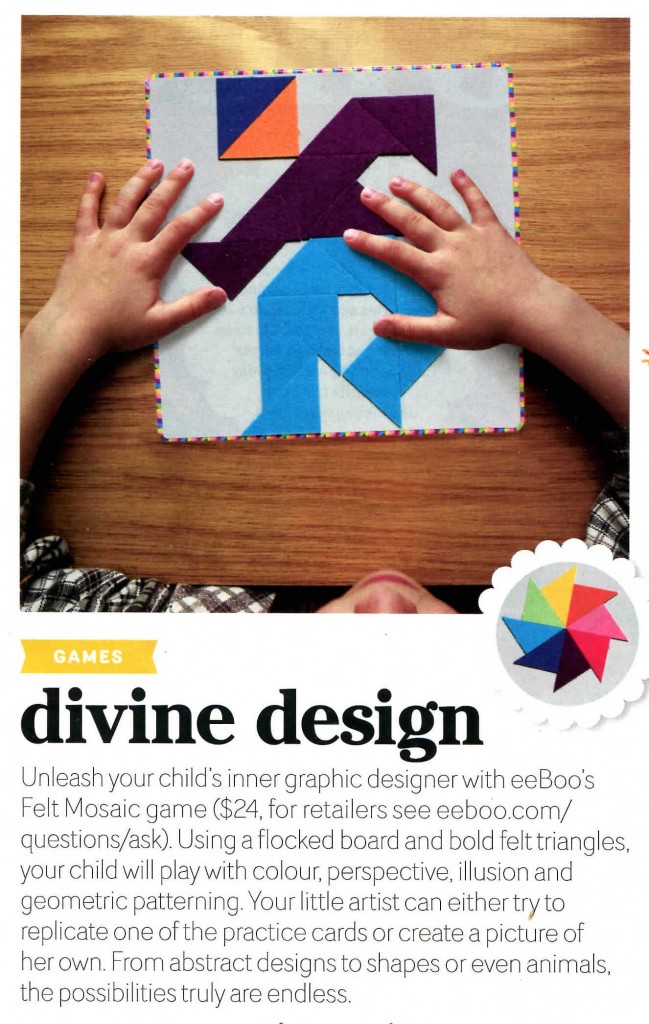 More information on MOSAICS is available here.
*Please note that the price in Today's Parent Magazine reflects Canadian pricing. The retail price in The United States is $18.00