eeBoo's newest products are all on display on TDmonthly!

eeBoo's Waste-Not Animal Recycle Kits are the perfect gift for the eco-minded family that plays together. The simple, brilliant idea behind Waste-Not is to repurpose discarded materials by transforming them into toys. Each kit comes with die-cut felt, a plastic needle and thread. Simple instructions show how to turn such items as a water bottle or yogurt container into an adorable cloth friend, such as a fox, hedgehog or Chameleon. Not only do the kits raise environmental consciousness, but they teach simple sewing skills and encourage the valuable, artistic ability to see an object in a fresh way. Recycle a container and make a friend! What's not to like? Kits are marked with level of difficulty.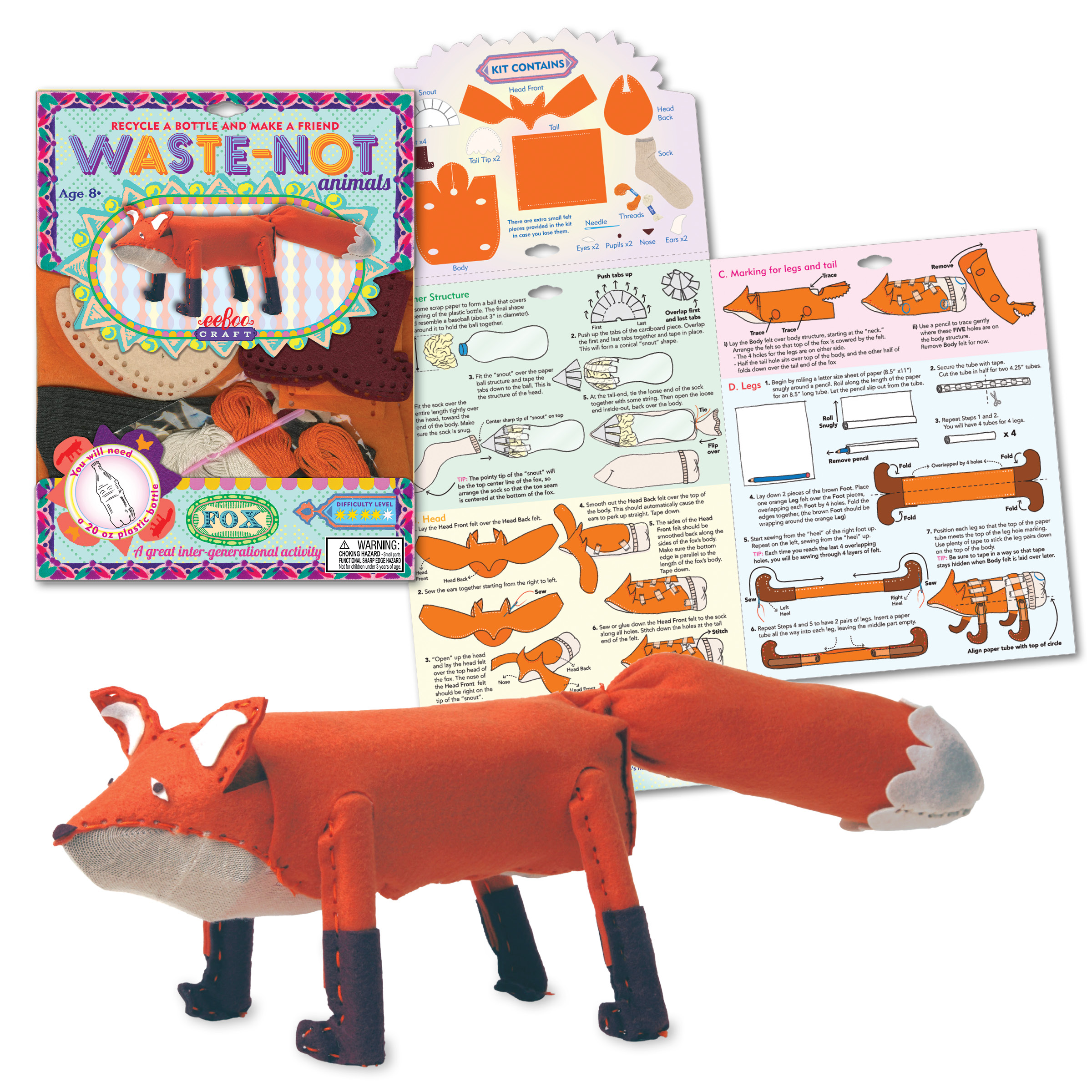 Stephanie Graegin, the artist behind eeBoo's popular "Animal Village" graphics, has lent her talents to eeBoo's new Animal Tot Tower. Each side of the light, stackable blocks features a different illustration: the face of an animal, a rhyme, and the number that corresponds to the block's place in the stacking sequence. For instance, the largest block features the number 10, an elephant decked out in a spiffy orange hat and pink dress, and the following rhyme: "The elephant is loyal, wise / And also packed with power. / And when she wants to take a bath, / Her trunk works like a shower." Awards: Openheim Toy Portfolio Best Toy Award Gold Seal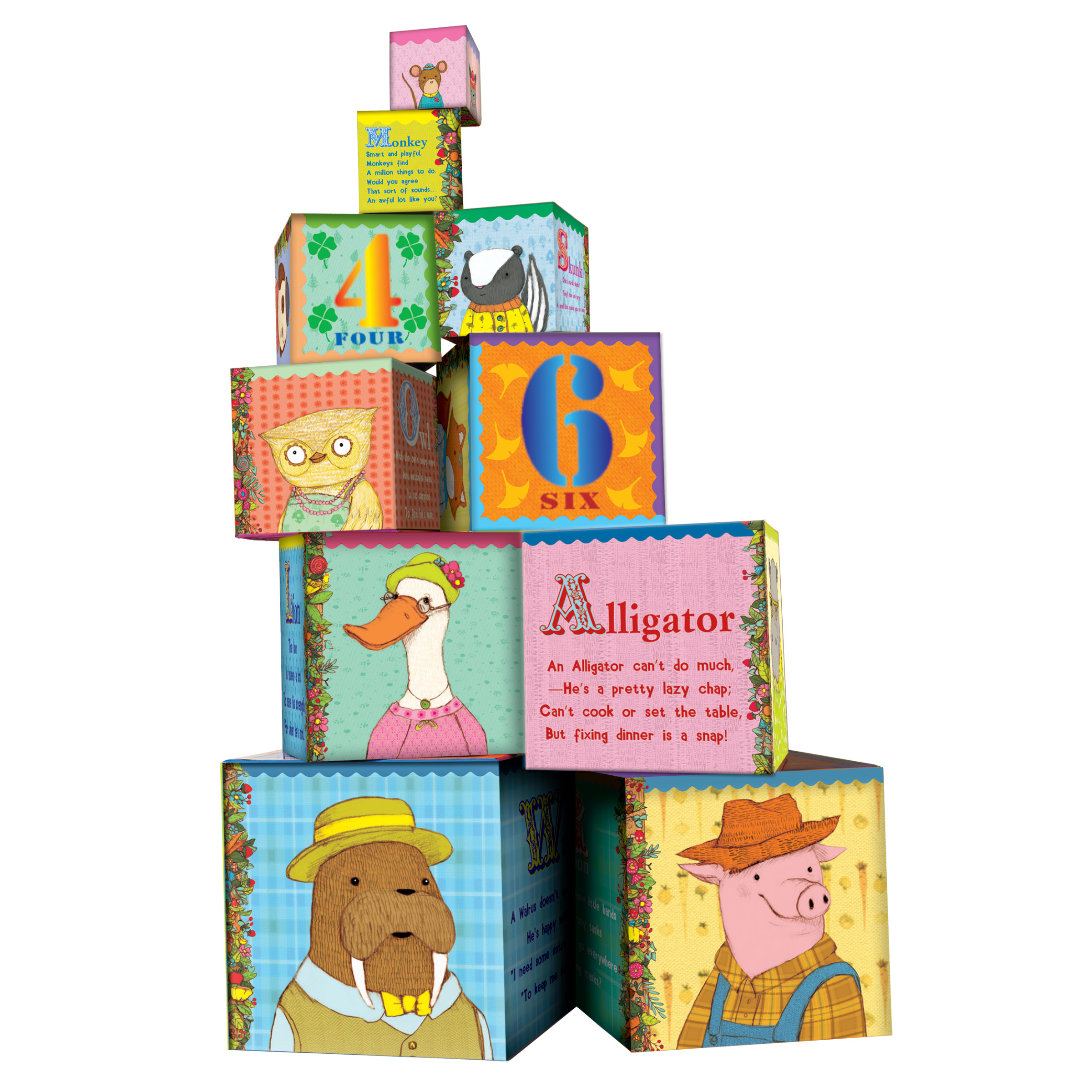 eeBoo's newest Spinner Game is an instant classic that the Sugar Plum Fairy herself would adore. The Dancing Spinner Game comes with four different dancers, and with each, a different style of dance: salsa, jazz, step or ballet. After each player has selected a dancer, she must spin for all of the items her dancer needs to perform: costume, bag, bouquet, head piece and music. Collect all the pieces to win, but if you miss a beat – miss a turn.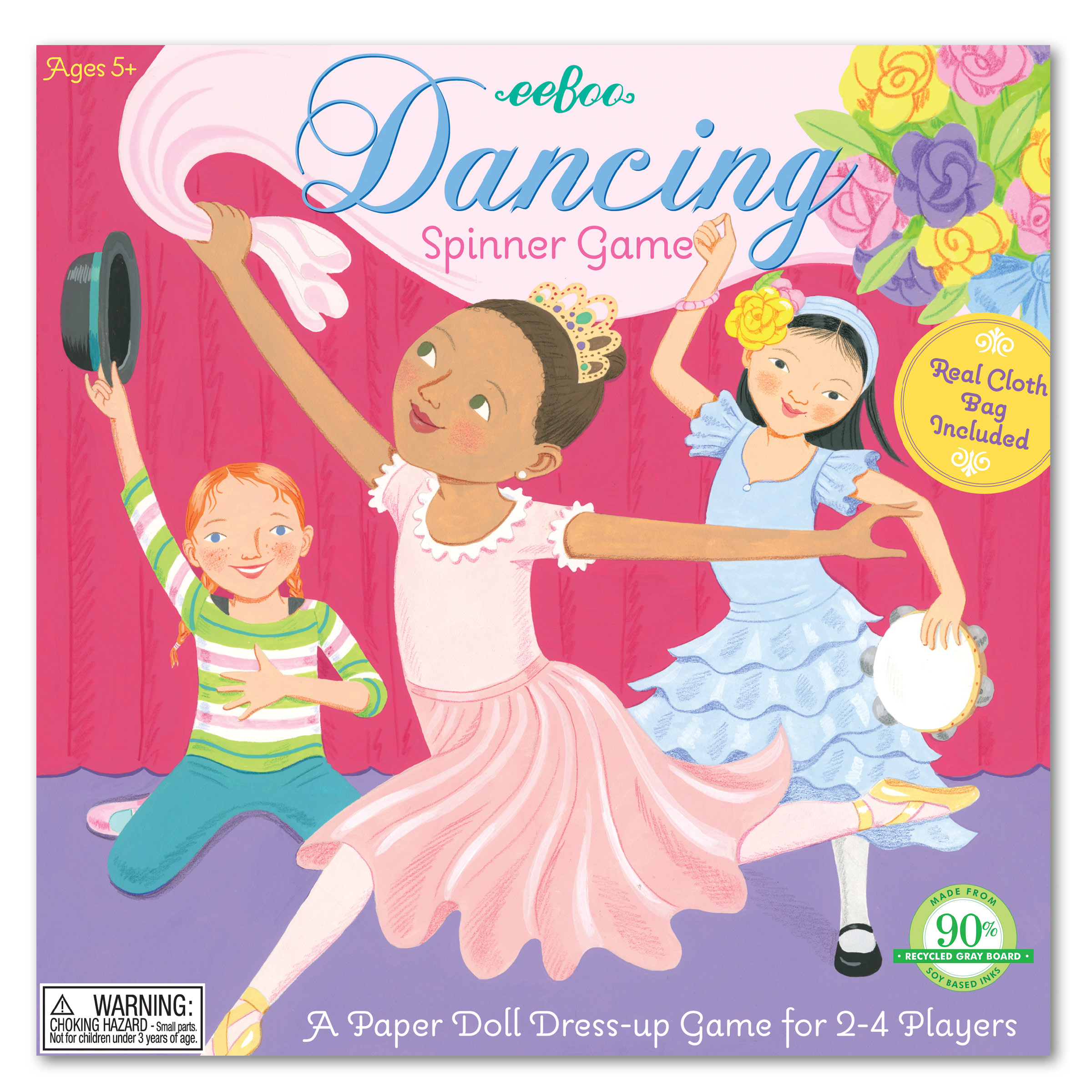 The 20 sheets that come with eeBoo's Scratch Papers are not just any sheets. Hidden beneath the scratchable black surface are dazzling papers that children will delight to discover. Available in gorgeously designed Pattern Papers, shiny Foil Papers or bright Fluorescent Papers, eeBoo's Scratch Papers will make the simplest drawings shine, and enhance more complicated ones too. Scratch Papers come with 4 sheets each of 5 designs, 20 pages altogether, and the artist's very own bamboo stick.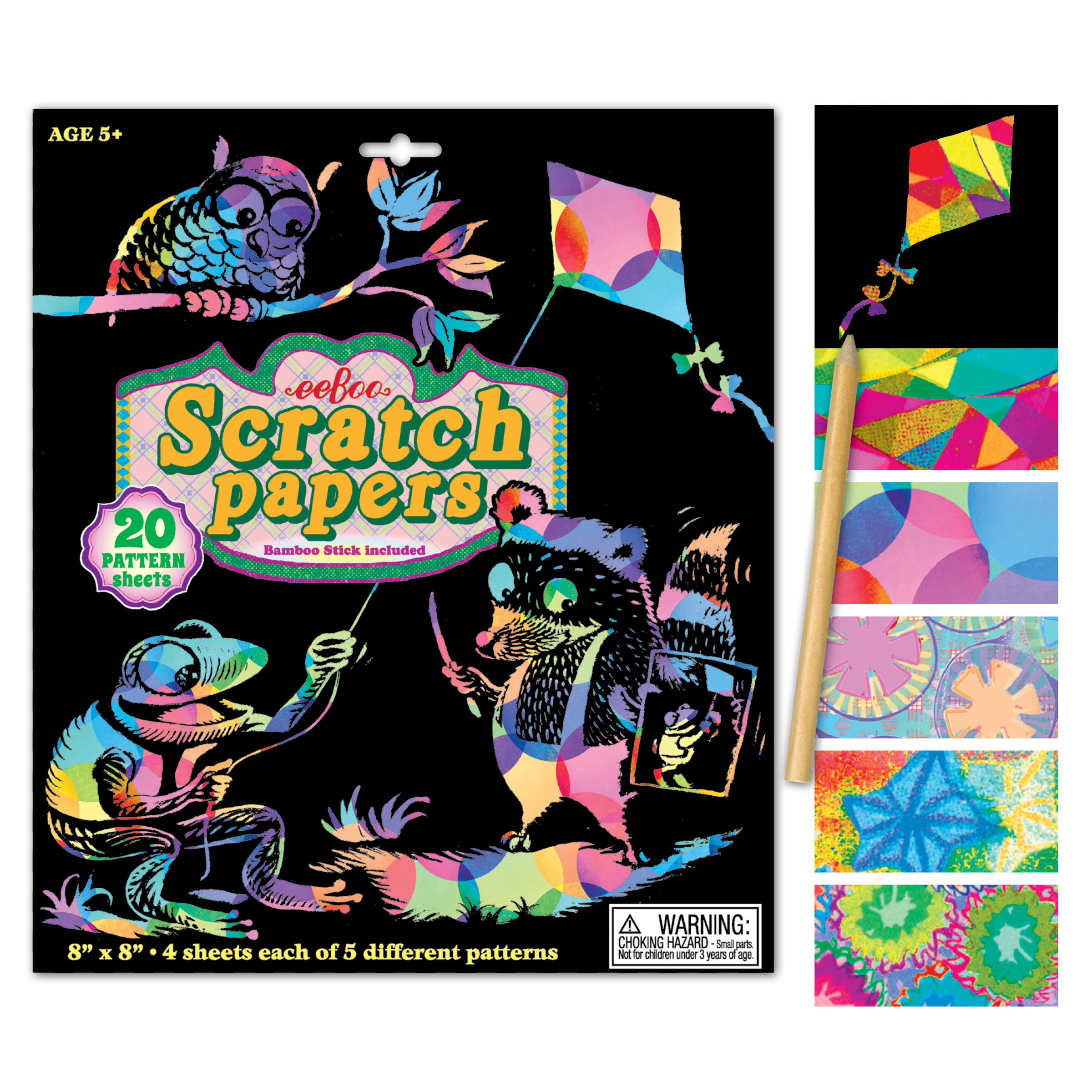 Never in the history of performance have Juggling Balls been so eye-catchingly pretty. Novice and master jugglers alike will delight in eeBoo's soft and perfectly weighted juggling balls – inspiring enthusiasts of this classic hobby to reach new heights. Each set of 3 balls is beautifully designed with brightly colored velvet and festive, stitched designs. The set includes a colorful instructional poster featuring simple step-by-step instructions guiding young jugglers as they dazzle friends and family. Diameter of ball is approximately 2.5″. Juggling and mathematical thinking are intricately linked. Moreover, scientists have found that juggling is associated with an increase in white and gray matter in the brain.
All the world's a stage with eeBoo's first Play Masks. Each package of eeBoo Play Masks comes with 7 heavy cardboard masks that represesent 7 uniquely illustrated characters. The sturdy masks have cut outs for eyes and handles for little hands, making them perfect for make-believe, drama, storytelling and other forms of imaginative play. Our Mystery in the Forest Play Masks are illustrated by Melissa Sweet and include an array of enchanted characters and forest friends. Our Animal Village Play Masks are illustrated by Stephanie Graegin and feature an adorable assortment of animal characters.