Model Retailer, a trade magazine that covers industry product trends, has featured eeBoo's Make me a Story Playboards in its May issue! Calling the playboards "fun" and "educational," Model Retailer shares some useful information and identifies the products as on trend for the toy and hobby industry.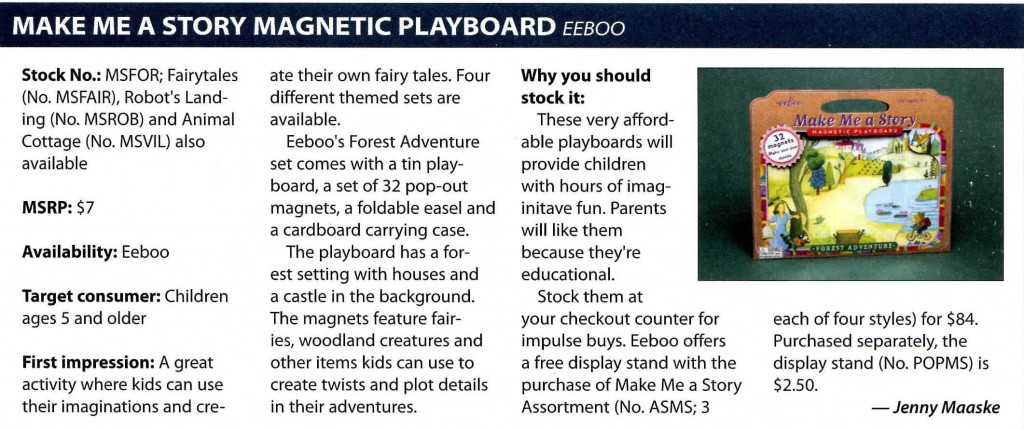 Model Retailer focuses on the Forest Adventure themed playboard, but mentions that there are three other styles to make up the assortment: Robot's Landing, Fairytales and Animal Cottage. We're glad for this further recognition of a product that has been picking up speed ever since its introduction in January 2012.
Please note that the MSRP is not $7.00 as stated in the feature, but $14.00. Also, the price of the assortment is $60.00 instead of $84.00. All information on our products is available at eeBoo.com, and you can also email your catalog & price sheet request to info@eeboo.com.