"If there is a kid in your life who's into crafts—wait, let me rephrase. If there is a kid in your life at ALL, they would have walked into the Eeboo booth and refused to leave. Seriously, they probably would have volunteered to be shipped with the booth back to Eeboo headquarters. Eeboo's booth was so jam-packed with an expanding crafts line, it was practically overflowing into the aisles…" - S'Wicked 
eeBoo's Craft Line has been expanding, and some of the newest products are sure to be hits! Check out some of them below!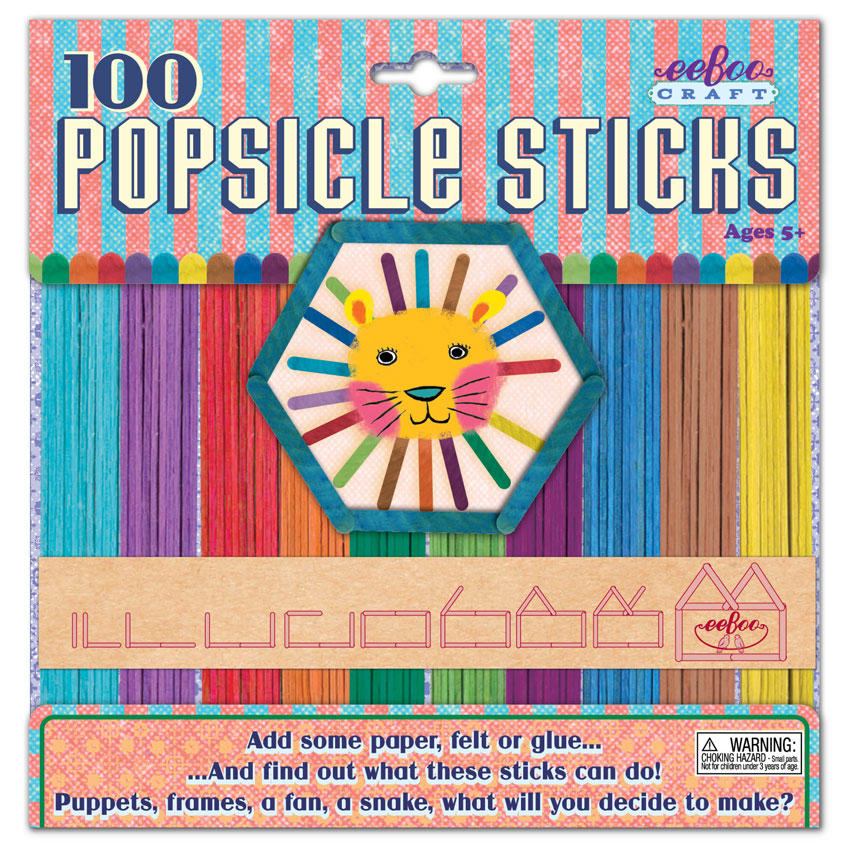 eeBoo has given this time-tested craft material new life with an abundance of beautiful colors meant to inspire the young crafter! With 100 Popsicle Sticks in 10 beautiful non-toxic colors, the crafting possibilities are truly endless. These simple and familiar objects are perfect for creative experimentation and construction. They are a classic part of a child's arts and crafts studio. Project suggestions, including popsicle stick animals and crowns, are included on the back of the packaging. Ages 5+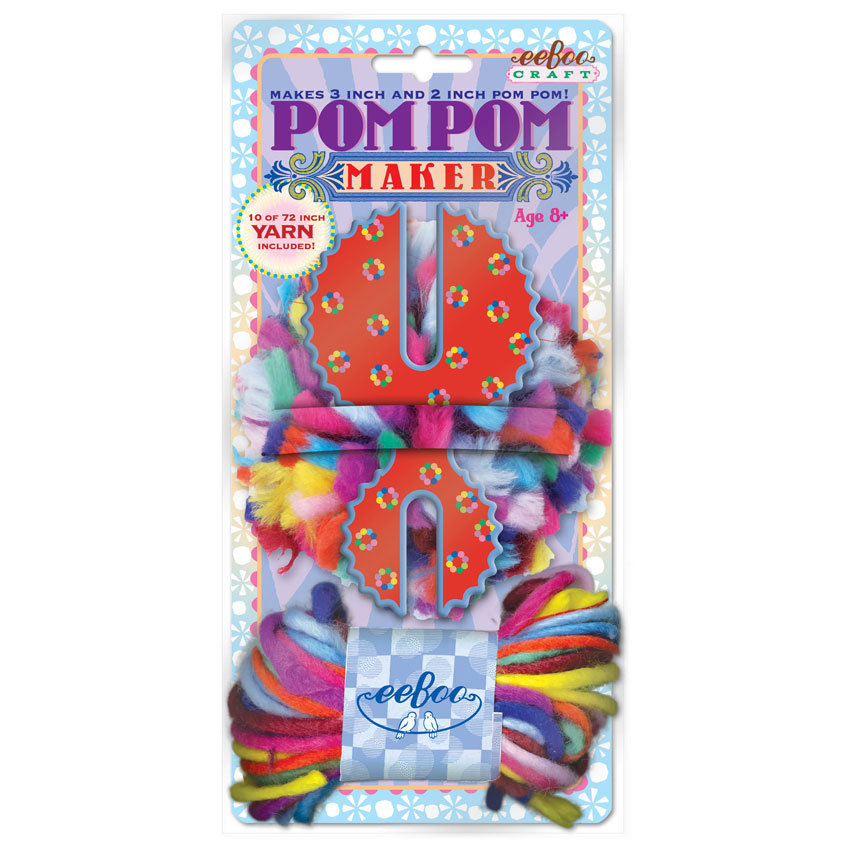 What could be better than a big, bright, multicolored and incredibly soft Pom Pom? One that the young crafter has made himself of course! eeBoo's new Pom Pom Maker provides the materials and instructions for this simple, irresistible craft project. Just wrap soft yarn around the Pom Pom Maker, tie a few ties, snip a few snips and voila! A poofy, fluffy Pom Pom! Each kit comes with a Pom Pom maker that makes Big (3") and Small (2") Pom Pom, 6 ft of yarn in 10 colorful strands, and simple instructions. Comfortingly soft and cheeringly colorful, these home-made Pom Pom can work as decoration, a fun accessory, or a just soft, fluffy keepsake. Replace the yarn when it runs out and the pom pom maker will continue to work for years to come! Ages 8+.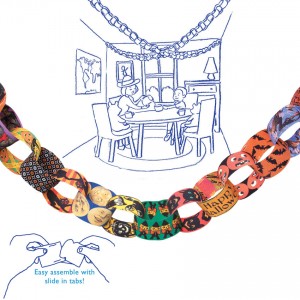 eeBoo's popular Paper Chains have been taking the world by storm, and the two newest introductions are poised to continue the trend! Bursting with mesmerizing vintage designs, eeBoo's Valentine Paper Chains and Halloween Paper Chains are expertly curated for the most festive effect. Both styles contain 120 links and make 24 feet of chain that will make any room a party! And with 30 different link designs for the Valentine Chains and 38 for the Halloween Chains, revelers will have plenty to look at. Beyond party decoration, the Halloween Chains can be used to decorate a porch or front door, and the Valentine Paper Chains make a special gift for a special someone.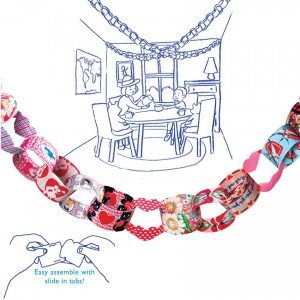 Also try our other Paper Chains: Holiday, Ribbon, Animal and Letter!