A fun felt cloud magnet for #craftyweekend- What a great #DIY for the snow storm!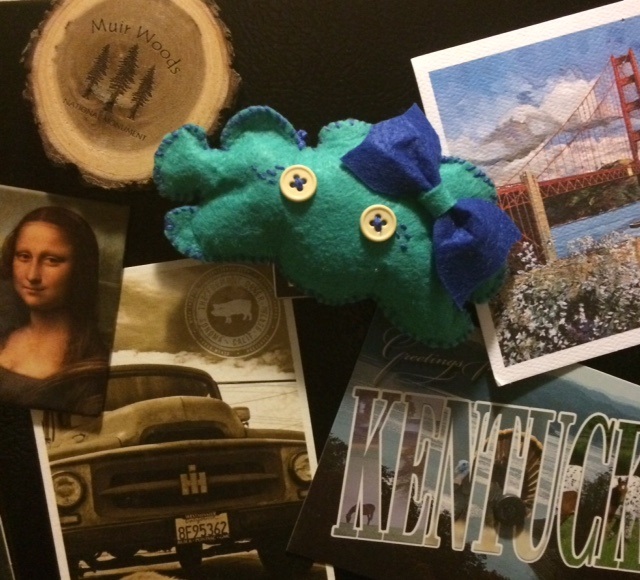 What you need:
Simple scissors
Buttons
Cotton balls
Embroidery thread and needle
Hot glue gun
Blue Felt (Pictured with eeBoo's dart frog + tropical colors)
Magnetic Tape
Directions:
Fold a piece of felt in half and cut out a cloud shape
Use scraps to cut out a skinny rectangle strip
Cut out a rectangle shape from the darker blue (about 1/4 size of your cloud) – cut out the bow edge design you want
Wrap skinny strip around your scrunched rectangle – fluff till your bow looks even and complete – then hot glue strip closed tightly
Take one side of cloud and sew your face or design – don't want a face, make a scoop design, layer buttons to make a mosaic- your options for this design are only limited by your imagination!
Once your design is complete, it is time to assemble your magnet.
See the sides of your cloud together, face out – leave a small hole
Stuff with cotton balls to give it depth and then continue sewing closed.
Finish by hot gluing your bow to the front – Stick your cloud to your fridge and, voila!