We love moms who blog, and write, and review! This summer we've been in touch with some great reviewes who always have something new to teach us about our products. Take a look here: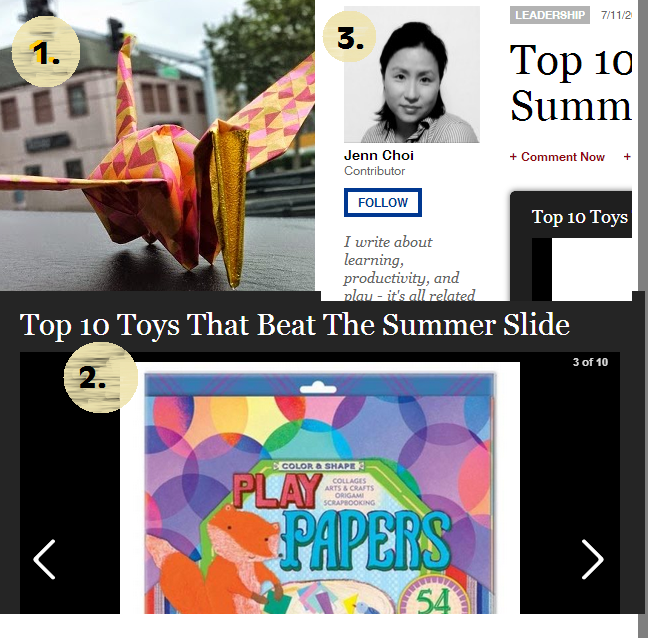 1. Play with Paper // 2. eeBoo Paper on Forbes.com // 3. Beat the Summer Slide //
""Paper Engineering: the most portable and affordable building medium is perfect for the summer. Paper allows you to build so many things: balls, books, mobius strips, flowers that don't wilt but still look way better than fake flowers."–Jenn Choi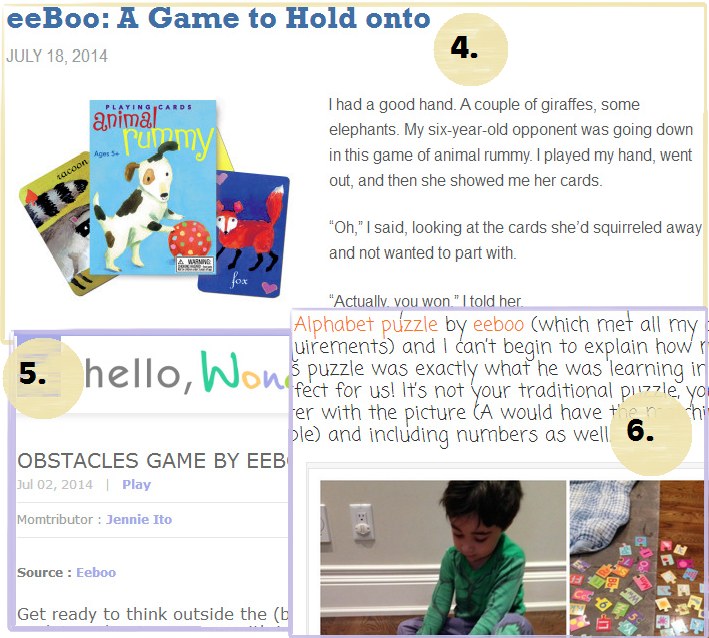 4.  Animal Rummy, A Game to Hold onto // 5. Obstacles, Think Outside the Box // 6. Non-Traditional Puzzles
"My youngest loved the unusual animals and plants depicted in What Do You Know; my parents studied the artwork; my nine-year-old enjoyed displaying her superior knowledge of Spanish; and I was happy to play something that didn't involve SpongeBob." — from the Educated Mom (#4)
Can't get enough of eeBoo reviews? Don't worry there's more!
7. Pom Poms on party hats // 8. Back to School Prep and Supplies  // 9.  Unique School Supplies //10. Summer Travel Picks // 11. Must Have Travel Toys
Want to review an eeBoo product on your blog?
Contact Cait@eeBoo.com!