Blogger Toys are Tools  came up with a fun little way to play with eeBoo's About Face, a game with endless possibilities! She and her son held a competition for who could make the Angriest Face. Her son won after creating the picture on the left!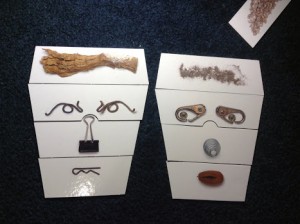 About Face features images of found objects in categories of objects arranged to look like facial parts — such as eyes, a nose, a mouth, and hair. Children are encouraged to flip over and rearrange the tiles to create a multitude of different faces. About Face's educational benefits are wide ranging, from teaching out-of-the-box visual thinking, encouraging the development of facial expression recognition skills, to teaching color identification (choose only tiles with red objects), to expanding vocabulary as children ask parents what each object is.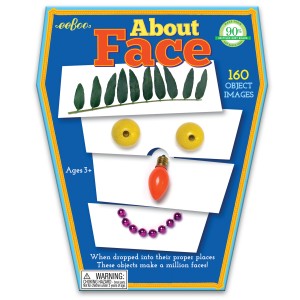 Not only has About Face become a Best Seller, but it has also won the Oppenheim Best Toy Award (sticker included) and the Oppenheim Snap Award.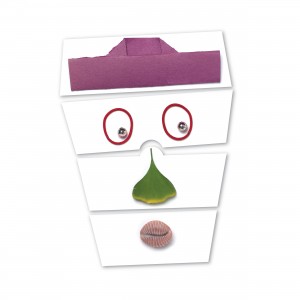 Can you come up with a Face that looks more surprised than this one? Email your picture to cait@eeboo.com!